Naming Ceremony Of Notorious Bandit, Kingpin Turji, Turns Bloody After Airstrike From NAF
Naming Ceremony Of Notorious Bandit, Kingpin Turji, Turns Bloody After Airstrike From NAF
The naming ceremony of a notorious bandit, kingpin, Bello Turji, turns bloody after a heavy airstrike done by the Nigerian Air Force in Zamfara state. In the attack, fighters and relatives of the deadly terrorist were killed during the air raid. The attack was confirmed by an Air Force Forward Operation Base, revealing that the attack took place at the hideout of the notorious bandit in the Fakai community of the Shinkafi area, in the state.
According to an eyewitness, the terrorists were attending the naming ceremony of the child of Kingpin Turji in his house. The people were caught unaware as the fighter's jets bombarded them killing 12 fighters and some of the family members of the terrorists. Adding that the whereabouts of Mr. Turji are still unknown to the Nigerian Air Force.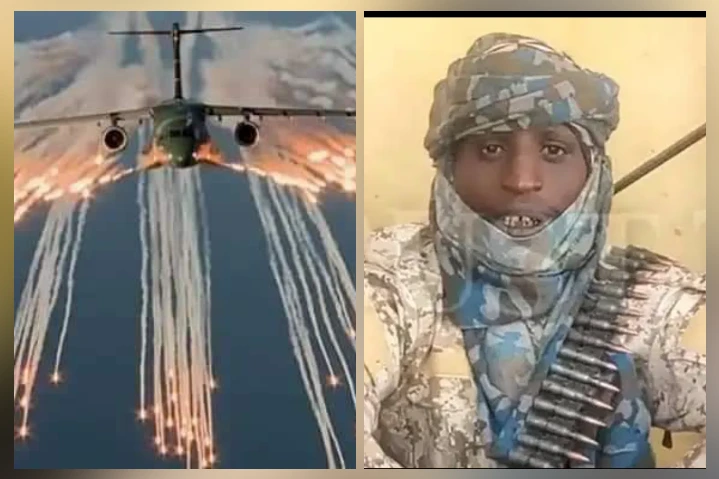 Another community member revealed that the terrorists were inside an uncompleted Mosque when the attack started and most of them were killed.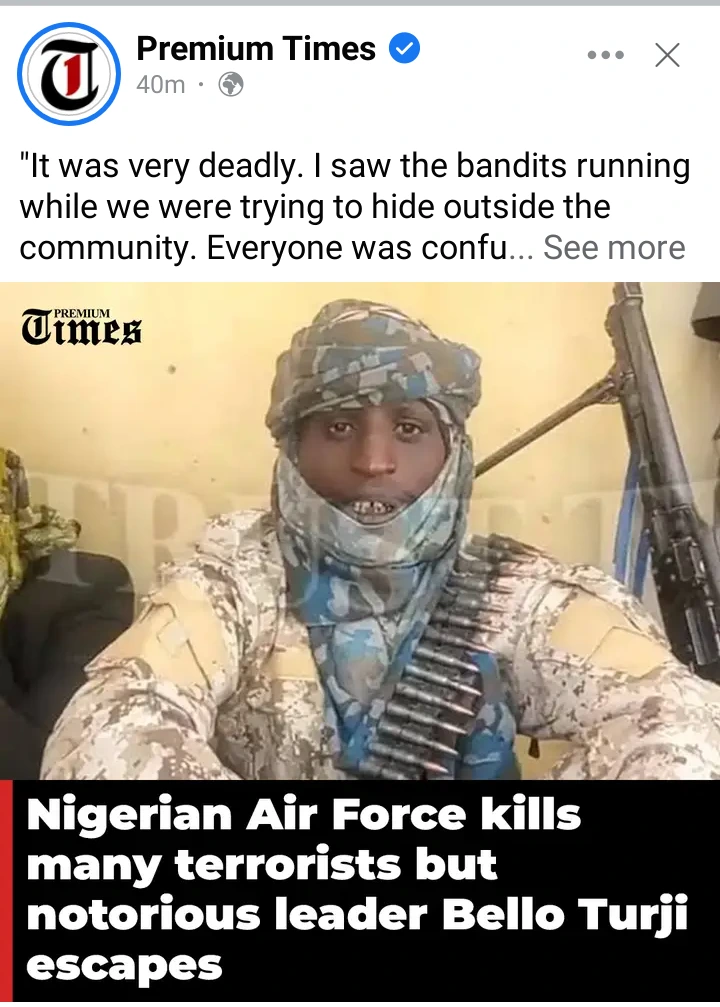 About The Author