Crowd Defy IPOB Sit-At-Home Order To Welcome President Buhari In Imo State
Crowd of people comprising supporters and well wishers of President Muhammadu Buhari have defied the illegal Sit-At-Home order imposed by the proscribed IPOB organization, in order to welcome President Muhammadu Buhari to Imo State. The President is in Imo to commission valuable infrastructures including road projects and government facilities. He was received by the executive Governor of Imo State, His Excellency Mr Hope Uzodinma and other prominent government dignitaries.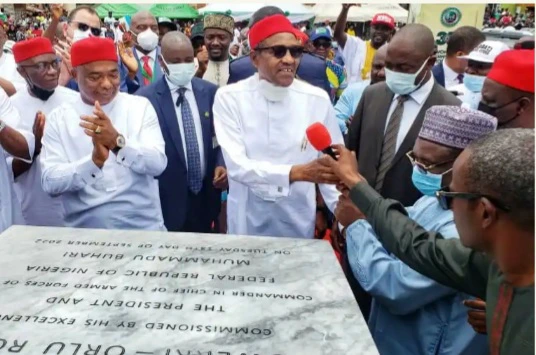 President Muhammadu Buhari's historic visit to the southeastern part of the country further shows his readiness and commitment to providing basic amenities to Nigerians irrespective of their ethnicity or political affiliations. Heavy security personnel were deployed to ensure peaceful and successful presidential visit.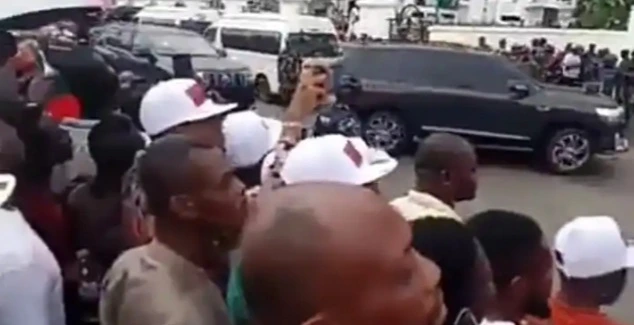 The proscribed organization has initially imposed an illegal order directing people in the southeastern part of the country to stay at home or face consequences. Members of the organization usually attack innocent people who defy their directives. Shops are usually closed due to fear of violence from the criminals.