Atiku Emerged Presidential Candidate Of PDP Because We Put Zoning Aside – Bode George
A former Deputy National Chairman of the Peoples Democratic Party, PDP, Chief Bode George while interacting with journalists on Arise TV's Newsday said if Atiku said the resignation of the National Chairman of the Peoples Democratic Party, PDP, Iyorchia Ayu does not matter, he should also tell Nigerians how he emerged as the Presidential candidate of the party. Bode George said,
"They are saying now that his resignation doesn't matter because he has forgotten what we did to allow him to contest. You are telling us now that you know because you have now emerged. That it doesn't matter whether Ayu goes or not and we should forget it and roll on, rolling what? What is good for the goose is good for the gander. I am not a tribalist. But our party was established and was formed on the principles of this tripod, justice, fairness, and equity in a three-legged body. And if you continue to say that doesn't matter, how did you emerge?
"How did he emerge if we didn't put that particular section aside? What I expect him to do is to say okay, let's come to the same table, like he was when we had these revisitation committees of the zoning report. Let us meet, let us look at it, you are telling Nigerians you are a unifier, a unifier is a man who gets round the table with others."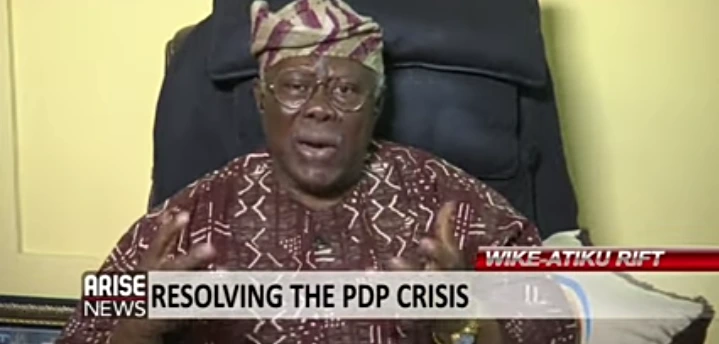 Watch The Video HERE Below.
About The Author