I Stepped Down For Governor Udom In 2014 But Today I'm Hunted In Akwa Ibom, Says Senator Albert
I Stepped Down For Governor Udom In 2014 But Today I'm Hunted In Akwa Ibom, Says Senator Albert
In 2023, the incumbent executive Governor of Akwa Ibom state, Mr Udom Emmanuel, will complete his constitutional two terms of eight years in office as governor.
As 2023 draws near, different political parties have outlined Governorship candidates to succeed Governor Emmanuel. The ruling, PDP, has Mr Umo Bassey Eno, as candidate, YPP has Senator Bassey Albert Akpan, NNPP has Senator John James Udoedeghe as candidate, among other parties.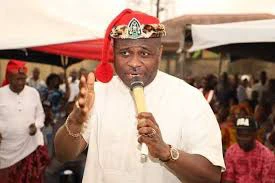 On Friday, one of the leading Governorship candidate in the state, and current Senator representing Akwa Ibom North East in the Senate, Senator Bassey Albert Akpan, said that he stepped down for Governor Udom Emmanuel in 2014, to enable the governor secure his first term, adding that after such a sacrifice to his governor, he is still hunted in Akwa Ibom state.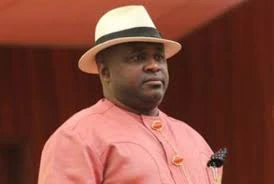 Senator Bassey Albert Akpan, said this while speaking to journalists in Uyo, in an online interview, organized by some members of the Nigerian Union of Journalists.
According to him, "I stepped down for the current Governor in 2014 and I stood with him in 2018 to win a second term. I was the only senator standing with the governor but today, I am being hunted in Akwa Ibom. I must fight to liberate my people and it comes with a lot of sacrifices. You must never have a state again that is so polarized by the government.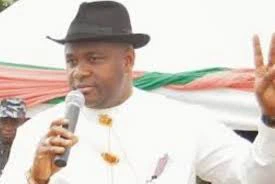 The YPP Governorship candidate also added, "Today nobody comes to my house or waves at me in the state and goes unpunished. People are being threatened to publicly denounce me or be punished but we must go through these together to secure freedom. Akwa Ibom must be free, you can't use the instrument of hunger to fight the people".
Senator Bassey Albert Akpan, recently defected from the Peoples Democratic Party, PDP, to the Young Progressive Party, YPP, where he emerged as the Governorship candidate of the party.
About The Author