Don't Mock Tinubu's Health, Other Presidential Candidates Have One Health Issue Or Another- N. Ajayi
Don't Mock Tinubu's Health, Other Presidential Candidates Have One Health Issue Or Another- N. Ajayi
The state of health of the 2023 presidential candidate of the ruling All Progressives Congress and former Governor of Lagos State, Bola Ahmed Tinubu has been questioned by some Nigerians, but he has on several occasions, clarified he is in good position, health wise, to succeed President Muhammadu Buhari if elected.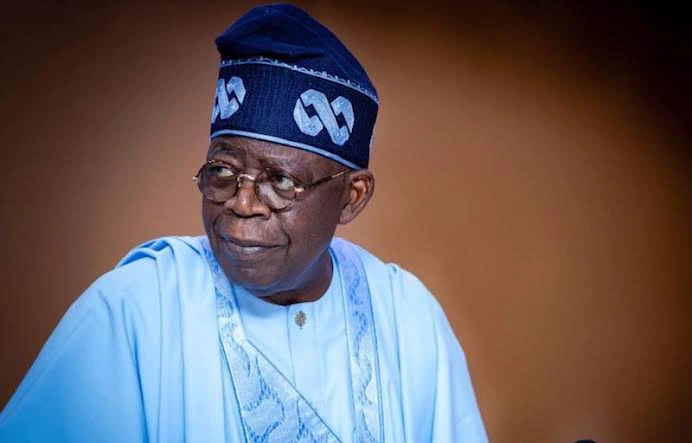 Speaking exclusively to The Nation Nigeria, a chieftain of the All Progressives Congress in Lagos State, Hon. Nicholas Adekunle Ajayi spoke on Bola Ahmed Tinubu's 2023 presidential bid and the APC's 2023 Muslim-Muslim ticket.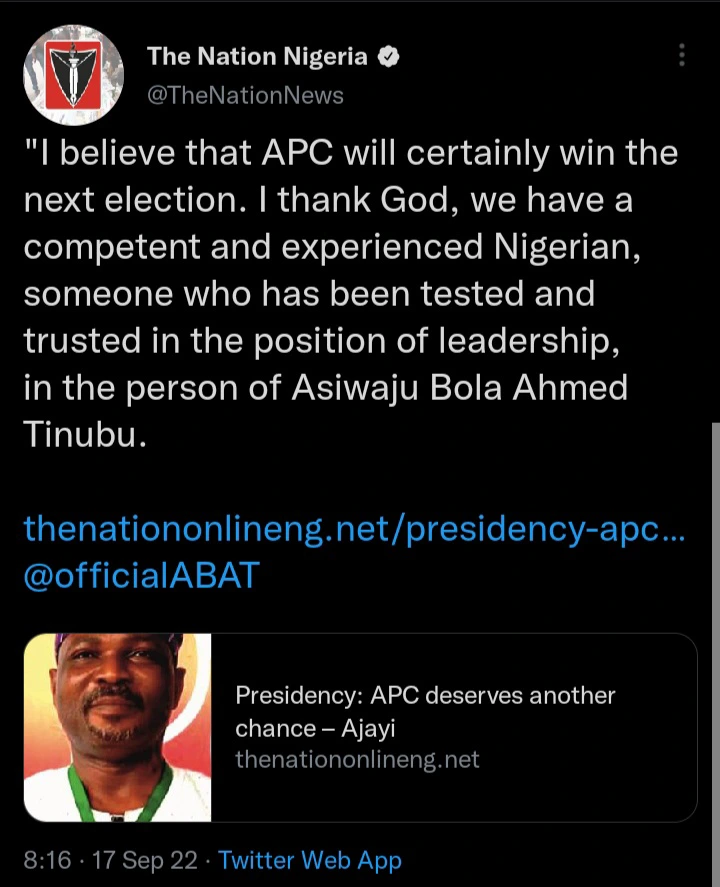 Hon. Nicholas Ajayi appealed to Nigerians not to mock Bola Ahmed Tinubu's health condition and should not be quick to destroy the reputation he has built for many years. He further claimed that other 2023 presidential candidates have one health challenge or the other, as it is natural for human beings to face health challenges at one stage of their life.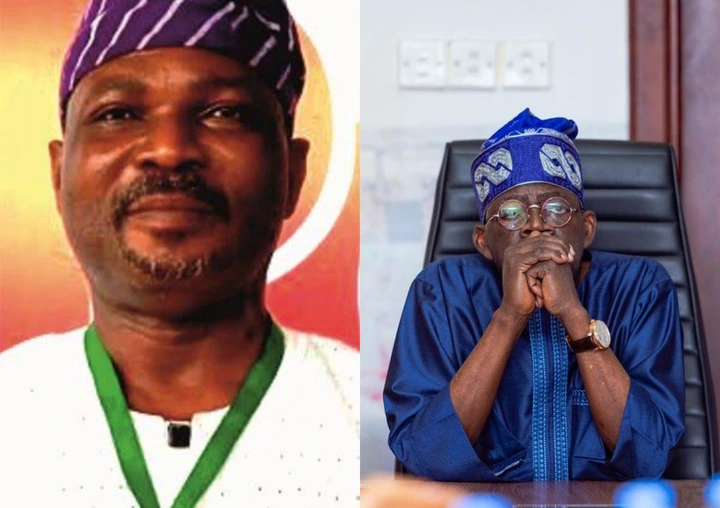 On the APC's Muslim-Muslim ticket, the APC chieftain explained that Nigerians criticizing the APC's same faith ticket are trying to make smoke where there is no fire, as they have already decided not to vote for the party, no matter who emerges as the party's presidential and vice-presidential candidates.