Many Told Us The SE Can Never Go The Way Of The NE -Aisha Says As Insecuty Gripples SE
Many Told Us The SE Can Never Go The Way Of The NE -Aisha Says As Insecuty Gripples SE
Popular Nigerian Human Rights activists and social media influencer, Aisha Yesufu on Monday released a statement via her twitter handle where she reacted to the recent reports of the insecurity conditions grippling the South East by gunmen and hoodlums. In a recent attack by the gunmen in the South East, Senator Ifeanyi Uba's convoy was attacked by an unidentified gunmen on Sunday, which led to the death of some of his aides including policemen.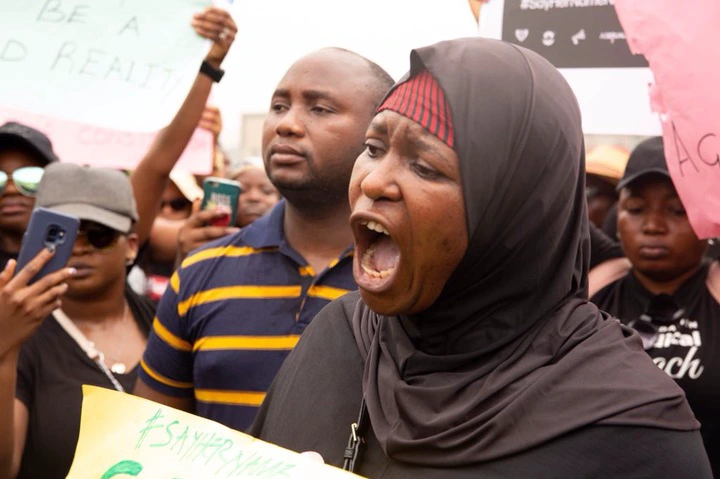 Reacting to the insecurity condition currently in the south east, Aisha Yesufu stated that many told them that the South East can never go way of the North East, when they kept pointing out the similarities between what was happen in the South East and what had happened in the North East.
Below is the screenshot of the original statement released by Aisha Yesufu via her twitter handle;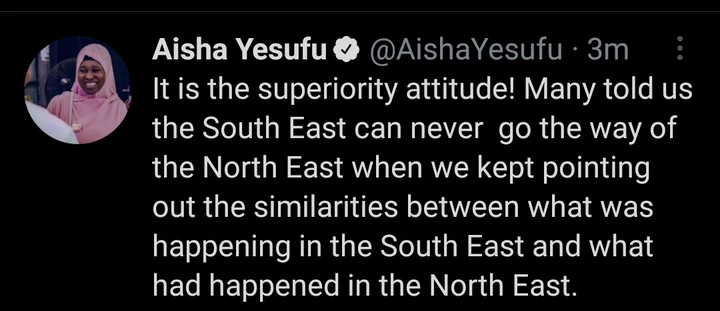 What do you have to say about this statement from Aisha Yesufu?