After My Relative & I Were Kidnapped, A Bus Belonging To Peace Mass Transit Drove In As Well – Victim
After My Relative & I Were Kidnapped, A Bus Belonging To Peace Mass Transit Drove In As Well – Victim
In a news that was published by the Vanguard Newspaper Online this morning, it was reported that a 56 years old businessman, whose name was given as Kenneth Odoemena, has narrated his experience after he was kidnapped on June 29, 2022, in Imo State.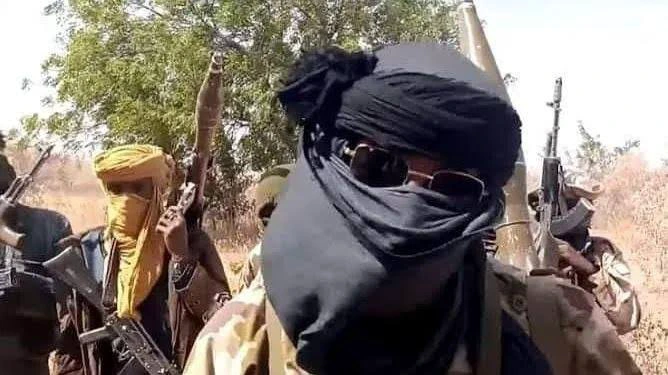 In the information he gave to Vanguard correspondent while he was narrating what happened, he said on that fateful Wednesday, he left his mechanic shop in Okikwe, and was heading back to his home town in Umuna around 5.30pm in the evening when he was attacked by bandits around Imo River Bridge.
Shortly after himself, and relative were attacked and held hostage, a commercial bus that belongs to Peace Mass Transit, drove into the operation and the bandits shattered its glasses with their gun butts and machetes.
After damaging some parts of the bus that was fully loaded with passengers, they selected only three passengers (two men and one lady) and later ordered the driver to leave the scene with the bus and the remaining passengers immediately.
He said, "Thereafter, the three passengers from the bus, my relative and I, were all marched into the thick forest beside the Imo River.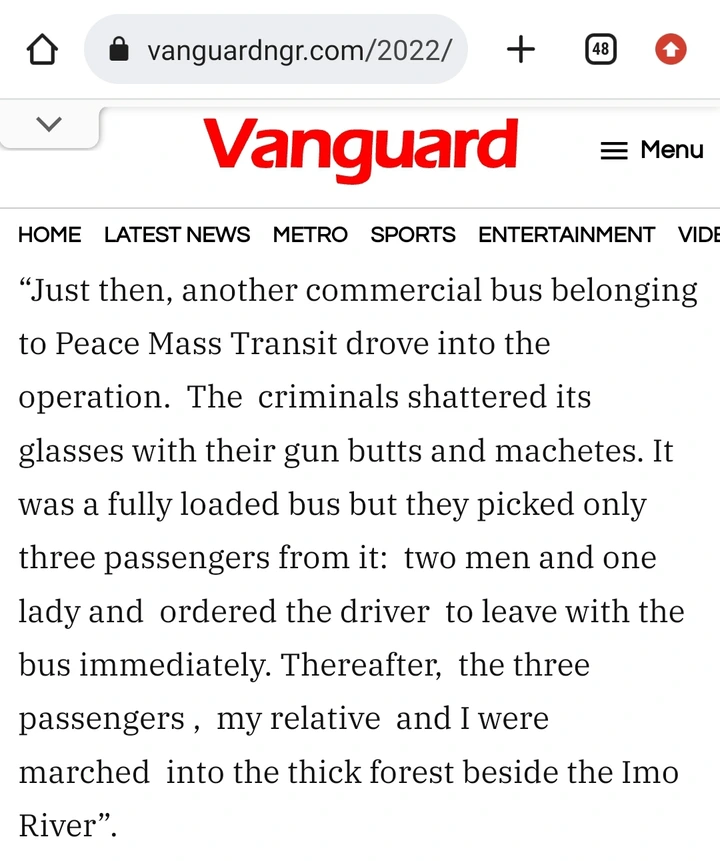 Thanks For Reading , Please Don't Forget To Drop Your Comment Below And Remember To Share, Like And Subscribe by Clicking the bell icon For More Update. Join Our WhatsApp Group Here For For Your Gift Prizes And More Firsthand Update.