Hold Me Accountable If Elected In 2023 And No Visible Good Changes Occurred In Nigeria – Obi Says
Hold Me Accountable If Elected In 2023 And No Visible Good Changes Occurred In Nigeria – Obi Says
The Presidential candidate of Labour Party and former Governor of Anambra State, Peter Obi has stated clearly that Nigerians should hold him responsible if he fails to fulfill all his promises if he eventually emerges as the President in 2023.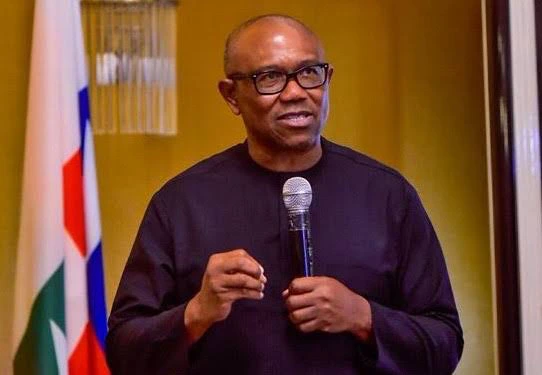 Peter Obi urge Nigerian youths to hold him accountable and responsible if there was no visible and measurable changes in the country if he emerges as the President.Peter Obi made this known in a post he tweeted on his Tweeter page on Tuesday 20th of September 2022.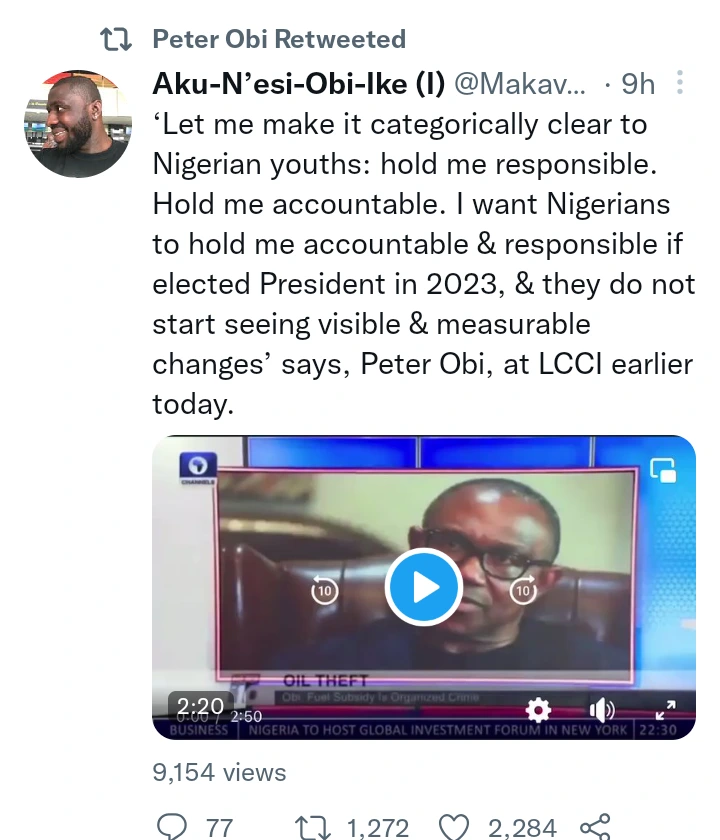 According to the post, it stated,
"Let me make it categorically clear to Nigerian youths: hold me responsible. Hold me accountable. I want Nigerians to hold me accountable & responsible if elected President in 2023, & they do not start seeing visible & measurable changes' says, Peter Obi, at LCCI earlier today."
Following the tweet was a video which depicted the moment Peter Obi Made the statement.
Peter Obi is the Presidential Candidate of Labour Party who was once the Governor of Anambra State for 8years.