I Had To Pray First Before Cutting The Neck Of The Man We Kidnapped In Kogi – Kidnapper Says (Video)
I Had To Pray First Before Cutting The Neck Of The Man We Kidnapped In Kogi – Kidnapper Says (Video)
The Kogi state police command have arrested suspects linked to the kidnapping and Killing of one Babatunde Orogu. The suspects allegedly carried out the act in the month of March in Kogi state. The suspects were named as Abdul Shaibu, Musa Araba, and Ugebede Abdul. The police were able to get the suspects after the victim's phone was traced down to one of the suspects, Abdul Shaibu in Okpachala, Kogi state. A video of the interrogation of one of the suspects was shared by Goldmynetv, and the video has now sparked mixed reactions online.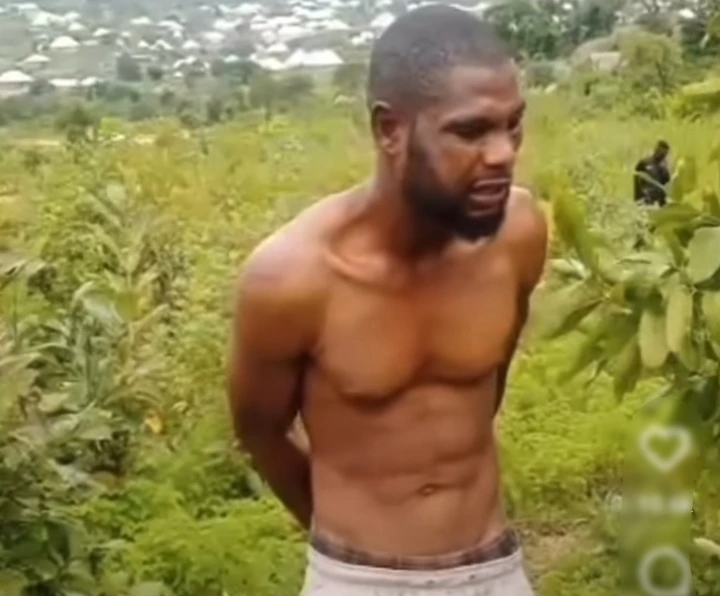 In the video, the suspect took the police to the bush were the victim was killed, and he revealed how the 34-year-old victim was killed. He stated that he and his gang members requested for 1 million naira from the victims family member, but they finally received 350k from the victims family.
However, after they collected the money and wanted to release the victim, one of the gang members, Abdul Shaibu, told them that allowing the victim go would not be good for him because he had once worked as a labourer for the victim. This was what made them kill the victim.
The suspect who was being interrogated stated that he was the one who used the knife to kill the victim. However, before he carried out the act he prayed. He said "I told my gang members that I always pray first before doing anything, so I had to pray before killing the man".
After the video was shared on Goldmynetv, several people reacted to it. Check out some of the comments below.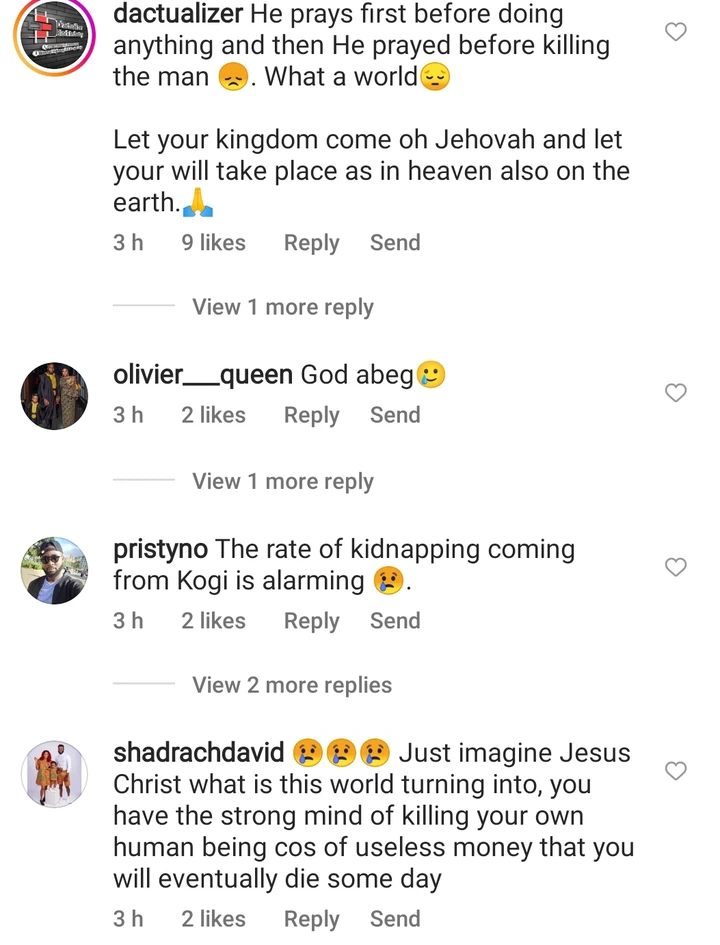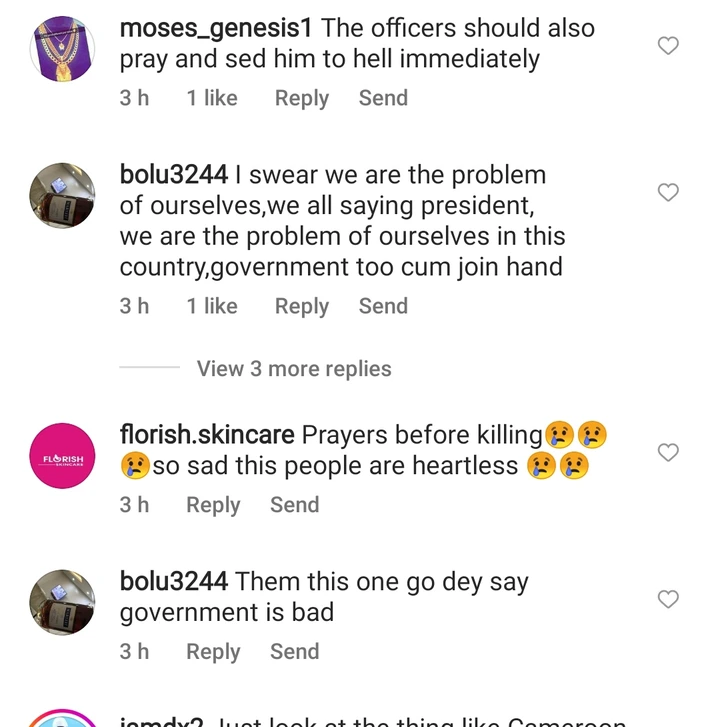 Watch the video HERE or here
About The Author