ASUU: "We Will Shut Down Roads That Matters To The Government & Cripple The Economy" – NANS
ASUU: "We Will Shut Down Roads That Matters To The Government & Cripple The Economy" – NANS
Lamenting the prolonged and indefinite strike by the Academic Staff Union of Universities, known as ASUU, aggrieved students, under the coordination of the National Association of Nigerian Students (NANS), shutdown the Gbongan-Ibadan express road in Lagos State for more than three hours.
While speaking to Vanguard reporters, the Vice President of NANS, Akinteye Afeez, stated that the protest and barricade was necessary in order to draw the attention of the Federal Government to hasten the ending of the strike.
He further threatened that they will proceed to barricade another crucial highway in the state, until the federal government resolve its issue with ASUU. In his words:
"If nobody listens to us (aggrieved students) by Monday, we will surprise everyone where we will go (to barricade) next. We will shut that route that matters to those in government and cripple the economy."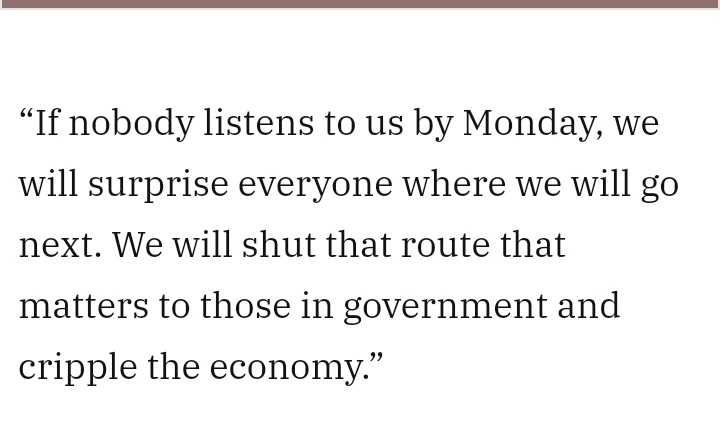 Do you think the protests by students would yield positive results? Would it make the federal government end ASUU Strike? Let us know in the comments section.