DSS Gets Court Nod To Detain Tukur Mamu For 60 More Days
A Federal High Court in Abuja has granted a prayer by the Department of State Services (DSS) to detain the former terrorists' negotiator, Tukur Mamu, for 60 more days.Justice Nkeonye Maha, in a short ruling on the ex-parte motion moved by counsel for the DSS, Ahmed Magaji, granted the motion as prayed.

In a motion dated and filed on September 12 and marked FHC/ABJ/CS/1617/2022, the security organization pleaded with the court to grant its requests so that it could wrap up its investigation into Mamu, who was in charge of negotiating the release of the train passengers from Abuja to Kaduna who had been abducted in March.

On September 6, Mamu and his family members were detained in Cairo, the capital of Egypt, by foreign security personnel.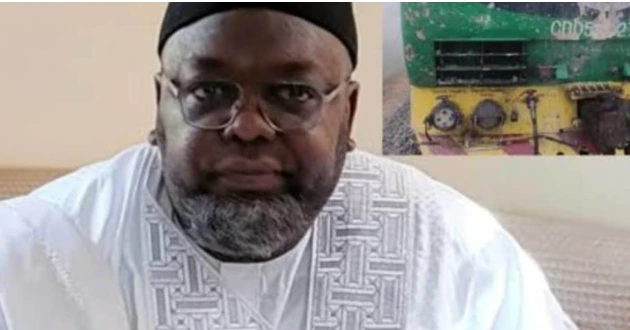 Mamu was stopped at Cairo International Airport before being returned to Nigeria while en route to Saudi Arabia for the smaller Hajj.
On Sunday, the DSS urged Nigerians against commenting on Mamu's detention.
In a statement issued by Peter Afunaya, the DSS's spokesman, the agency requested privacy so it could focus on its investigations, the results of which it claimed were "mindboggling."
This occurs just hours after the arrest of the negotiator was criticized by the Islamic cleric Sheik Gumi, to whom Mamu is an assistant.
Gumi requested that the security agency charge Mamu to court if it had any evidence against him at a religious gathering on Friday in Kaduna, rather than keeping him in detention.
"The DSS has monitored, with great observation, excessive statements by parts of the public in view of circumstances connected to the arrest and investigation of Tukur Mamu," the security agency responded in its statement.
"The service wants to make it clear that it is not deterred by some of the distorted storylines present in the media. Instead, it asks to be left alone so that it can focus on the ongoing investigations, the results of which continue to astound.
The service will stop making additional statements on the subject in the meantime since the court will decide how to proceed.
The public is now ordered to refrain from making unguarded statements while they wait for the court procedures (NAN)