Why Ayu Will Be Replaced By A Northerner If He Resigns As Chairman – PDP Chieftain, Aniagwu
Why Ayu Will Be Replaced By A Northerner If He Resigns As Chairman – PDP Chieftain, Aniagwu
The spokesperson for the Atiku/Okowa presidential campaign organization, Charles Aniagwu, has revealed that the national chairman of the PDP, Iyorchia Ayu, will be replaced by a northerner even if he decides to resign his position. Aniagwu explained the vital factors involved in meeting the demands made by Governor Nyesom Wike's camp while speaking on AIT News.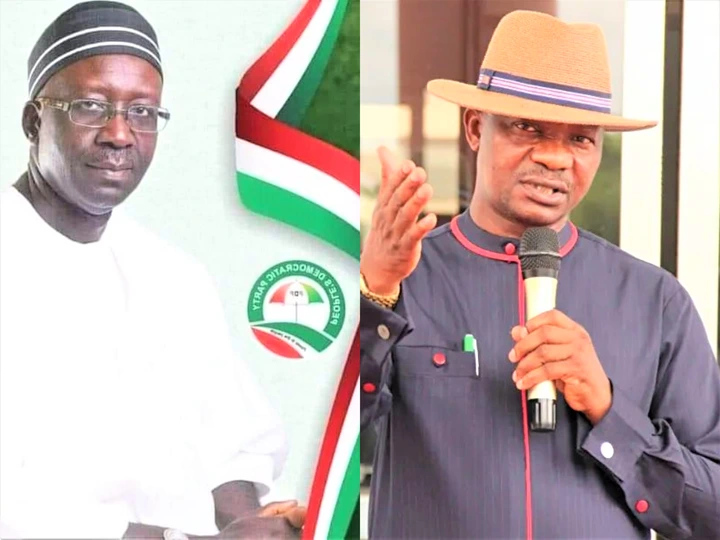 Addressing the topic, Aniagwu said, "Iyorchia Ayu was not appointed as the national chairman of the party. However, Atiku and 
Okowa
 are not against Iyorchia Ayu's resignation, but the situation is beyond that. The problem lies in the second leg of the demand, which involves shifting the national chairmanship to the South. That demand has put a strain on the PDP constitution.
He continued, "The PDP constitution says that the region where the chairman emerges from will also produce the second in command of the party and a successor, the deputy national chairman. This means that Ayu's successor is Umar Damagum, the deputy national chairman in the north. However, the national secretary is the third in command, and he is a southerner. The national chairman and the national secretary are in charge of running the party. At least five members of the NWC will have to be moved for the demands to be met. This would seem like trying to scatter the party.
Watch The Video HERE Below;
You can watch the interview here. (24:00 minute)