We Set Aside A Salient Part Of Our Constitution To Allow Atiku Emerge Instead Of A Southerner – Bode George
We Set Aside A Salient Part Of Our Constitution To Allow Atiku Emerge Instead Of A Southerner – Bode George
A former Deputy National Chairman of the Peoples Democratic Party, PDP, Chief Bode George while interacting with journalists on Arise TV's Newsday said that he and other Wike allies expected that the presidential candidate of the PDP will call them and revisit the party's constitution to allow a Southerner to be the National Chairman of the party. Bode George said,
"It's very disheartening to listen to the response of the Presidential candidate of our party, knowing fully what we did to allow him to contest. We had to set aside a very salient part of our Constitution. Section seven, subsection three C states that we must adhere to the principles of zoning and rotation of party offices and elective offices in the country. If that is the case, for purposes of oneness, for purposes of unity, for purposes of ensuring that every part of this country is recognized, we set aside that because if you look at it, President Buhari isn't from Anambra State or is he from Lagos State? He is from the north.
"The founding fathers realized this unnecessary friction that germinated so much mayhem in Nigeria, they decided that they let us divide Nigeria into six geopolitical zones. So that is what the friction that sent us to the covers in the First Republic, and the Second Republic, where the majority had their way, and the minorities were just onlookers. To avoid that in going ahead in 1998, the Founding Fathers got together and decided look let us divide Nigeria into Six geopolitical zones. North West, North East, North Central, Southwest, southeast, south-south. And then they came up with six top positions, the six top positions will mean that every zone will go with one of these positions."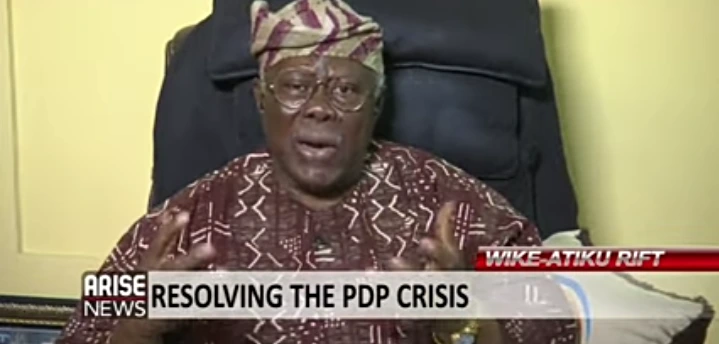 Watch The Video HERE Below.