Tinubu And Others Have Contributed In The Past But It Does Not Mean They Have To Stay Forever – Obi
Tinubu And Others Have Contributed In The Past But It Does Not Mean They Have To Stay Forever – Obi
Peter Obi, the presidential candidate has stated that the fact that Tinubu and others have contributed to Nigeria in the past does not mean they have to stay in a leadership position forever.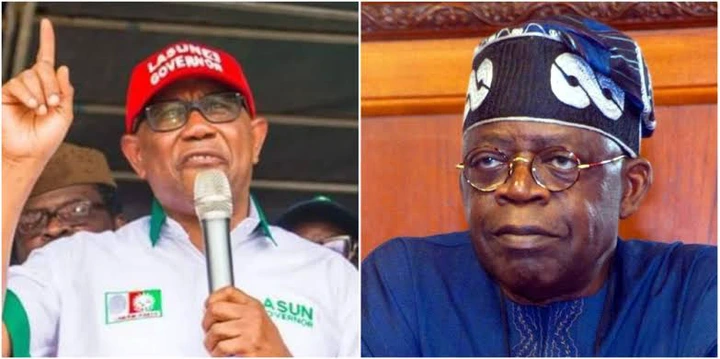 He acknowledged that he respects Tinubu for his contribution to Nigeria but he desires Nigeria has a system where those who have done their bid move on.
His words: "These are respected elder brothers, Tinubu is my respected elder brother of mine, I respect Tinubu for who he is and they have in various times in life contributed in their own way to Nigeria, everybody has contributed to Nigeria in the past and they have to be respected."
"I recognize that in due time, I am just trying to explain that because they have contributed in the past and everything does not mean that they have to stay forever and ever. We must have a situation where people have done their bid and move on and things move on."
" It is like the Brazilians today, they recognize that Pele was some time a star, a fantastic footballer but they are not going to field him in a match today."
Click HERE Or here to watch the interview
What are your thoughts concerning this?