Sen Orji Uzor Kalu Reveals What The South-East Must Do To Produce Nigeria's President In The Future
Sen Orji Uzor Kalu Reveals What The South-East Must Do To Produce Nigeria's President In The Future
In a report by Daily Trust on Tuesday, 20th of September, 2022, the Senate Chief Whip and Senator representing Abia North Senatorial District, Senator Orji Uzor Kalu explained that it would be a Herculean task for an Igbo to become Nigeria's President, without political parties zoning their presidential tickets to the South-East.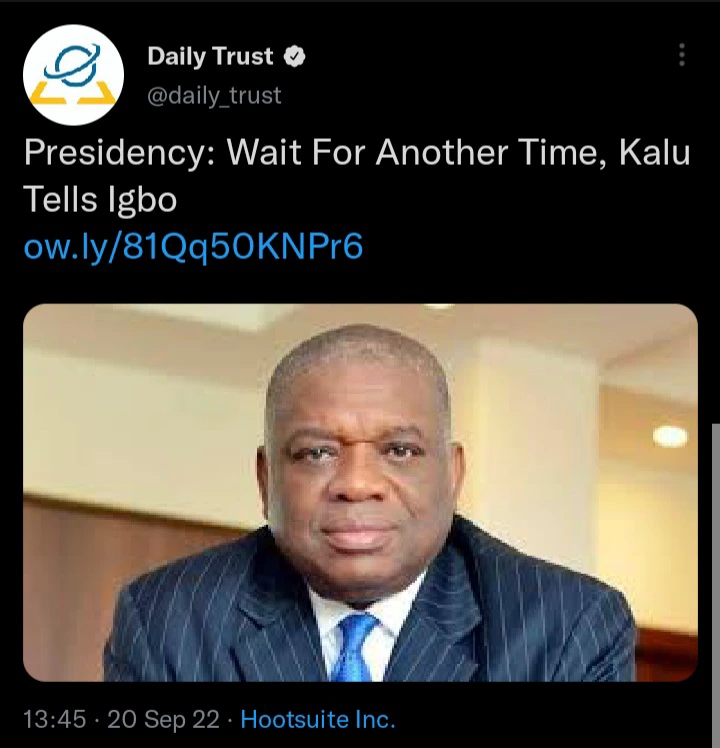 While speaking to newsmen at the National Assembly Complex in Abuja, Senator Orji Uzor Kalu revealed that for the South-East to produce Nigeria's President in the future, the region must collaborate with other regions of the country, as Nigeria's presidency is not a regional presidency.
"I have no problem with an Igbo man being President, but we have to do it with other Nigerians. If we do not do it with other Nigerians, it is not going to work, no matter how popular you are. It is President of Nigeria, not President of Igboland", Senator Orji Uzor Kalu said partly.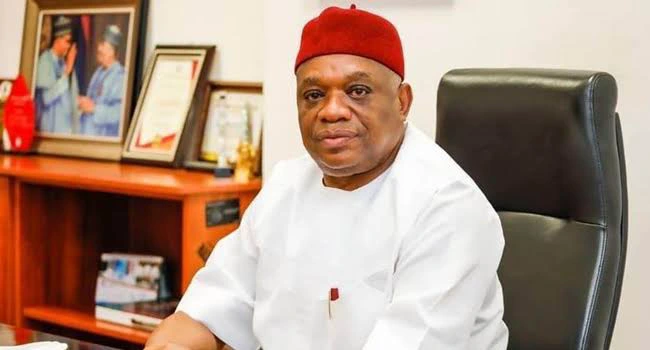 Before the 2023 presidential primaries, leaders of the South-East clamoured for 2023 presidential tickets of the ruling All Progressives Congress and the Peoples Democratic Party to be zoned to the South-East, because the region has never produced Nigeria's President or Vice-President since the military handed power back to the civilians in 1999.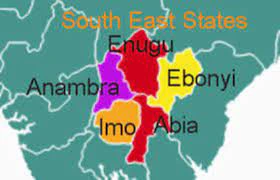 But neither the All Progressives Congress nor the Peoles Democratic Party granted the request of the South-East leaders, as Bola Ahmed Tinubu and Atiku Abubakar emerged as presidential flagbearers of both parties respectively. However the emergence of a former Governor of Anambra State, Peter Obi as the 2023 presidential candidate of the Labour Party, has kept the South-East's hope of producing Nigeria's President in 2023 alive.