Sanwo-Olu, The Governor Of Lagos State, Honors Remi Tinubu As She Turns 62
Sanwo-Olu, The Governor Of Lagos State, Honors Remi Tinubu As She Turns 62
On the occasion of her 62nd birthday, Senator Oluremi Tinubu of the Lagos Central Senatorial District received congratulations from Governor of Lagos State, Mr. Babajide Sanwo-Olu.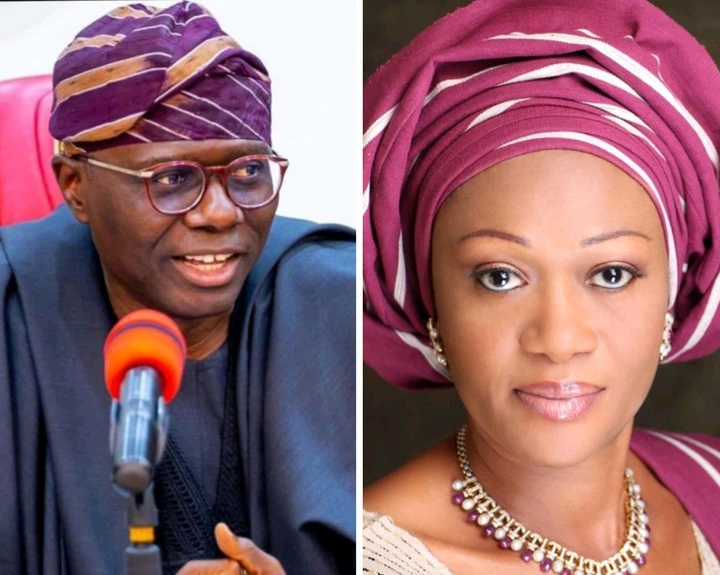 The governor referred to the former first lady of Lagos State as a supporter of social justice, a philanthropist, and a voice for the voiceless in a statement released on Tuesday by his chief press secretary, Mr. Gboyega Akosile.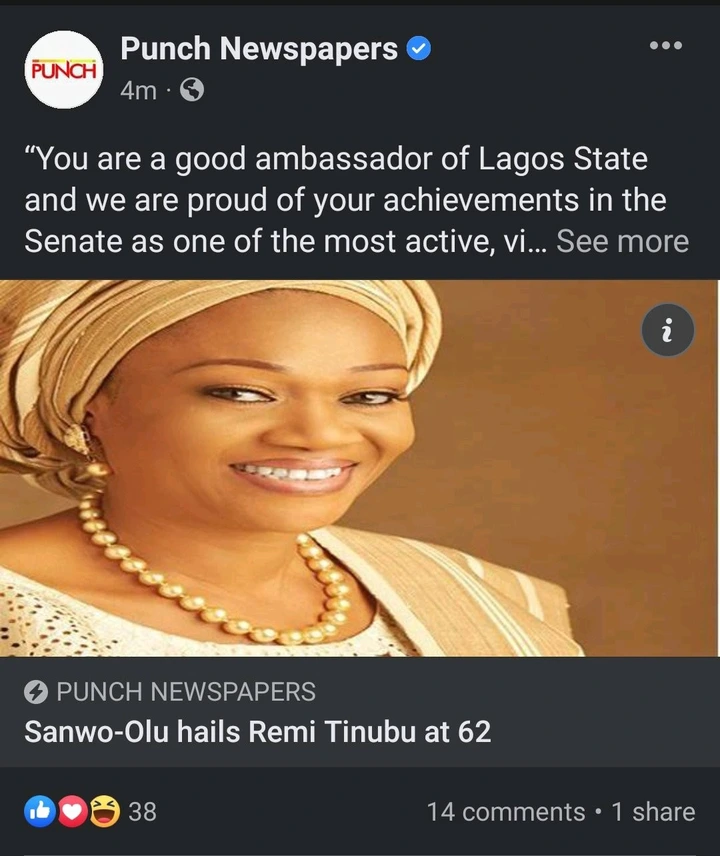 He stated, "I cordially congratulate the great Senator Oluremi Tinubu on the occasion of her 62nd birthday on behalf of my wife, Ibijoke, and the good people of Lagos State.
Many Facebook users have reacted to the headline on Facebook, Read reactions from three Facebook Users:
1. Congratulations to you ma. You shall celebrate your next birthday as the first lady of nigeria in good health and happiness ma. Happy birthday ma.
2. Truth is coming out gradually.Tinubu EMILOKAN is 70. The wife is 62 that means the youngest agbado bishops marry at age of 8. This is wonderful jagaban is a magic man.
3. 70 – 62 = 8 therefore Alhaji Bola Ahmed Tinubu is older than his wife of his youth with ordinary 8 years yet he is looking like someone that have clocked 86 years. Something is really not adding up.