RITUALS: The Girls Were Fetching FireWood When A Man Appeared And Hit Maryam With A Bamboo' – Resident
RITUALS: The Girls Were Fetching FireWood When A Man Appeared And Hit Maryam With A Bamboo' – Resident
In a very startling event, a 14-year-old old girl known as Maryam Salisu has been killed in Babale Community on the outskirts of Jos Plateau North Local government state for suspected ritual purposes.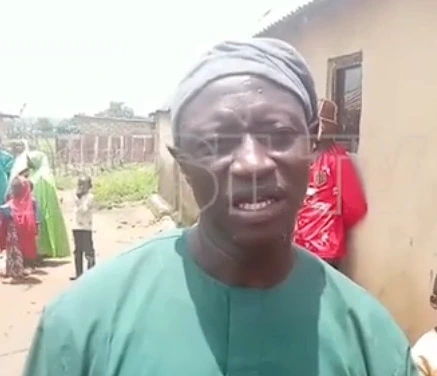 One of the residents of the community, Sani Babale narrated that the incident happened around 2 pm and that Maryam and her friends went into the bush to gather firewood when an unknown man hit one of them on the head unexpectedly. Maryam happened to be the unlucky one to be hit by the man while the other fled to the village.
He said, "While the girls were busy fetching the firewood, a man suddenly appeared and hit her with bamboo, while the rest of her friends ran home to report what was happening in the bush. 
When residents of the community- men and women trooped into the scene of the incident, we couldn't find the man and Maryam. We all returned home and got back the following morning and in the process of searching her whereabouts, we found out that her body parts have been removed."
Thanks For Reading , Please Don't Forget To Drop Your Comment Below And Remember To Share, Like And Subscribe by Clicking the bell icon For More Update. Join Our WhatsApp Group Here For For Your Gift Prizes And More Firsthand Update.