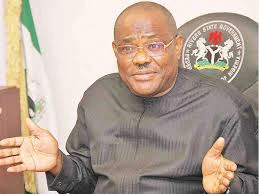 During the commissioning of a project in the state, Wike asserted that Atiku had made the resignation of Ayu a pledge after winning the party's Presidential primaries.

He said, however, that the former vice president broke his word and that this is what caused the current crisis to rock the party.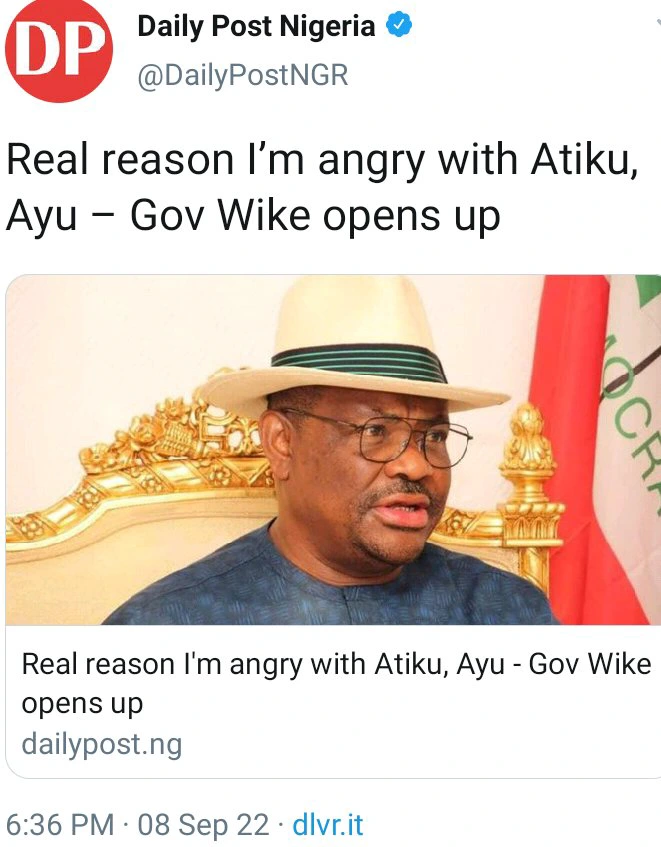 PDP has had a tradition of the Party's Chairman coming from the South if the Presidential candidate of the party is from the North(Vice-Versa) and Wike is only agitating that this tradition must be kept and is insisting that Iyorchia Ayu must resign from his position as the party's chairman.
The governor of Rivers emphasised that the matter at hand is one of justice and fairness and that the North should not continue to control the party chairmanship after producing the party's presidential candidate.
The governor stated that his demand for Ayu's dismissal will continue even after Walid Jibril's resignation as head of the Board of Trustees.