Photos Of Boko Haram Camps That Have Been Damaged By Flood
Photos Of Boko Haram Camps That Have Been Damaged By Flood – Some photos of Boko Haram camps being taken over by flood have been shared on social media. The photos were shared on the official Twitter page of Zagazola Makama, a security analyst and Counter Insurgency expert based in Maiduguri, Borno state on Sunday, 4th of September 2022. Also Read: 
"The Terrorists Were Seen Recovering Scores Of Dead Bodies In The River After The Attack – Source
In the photos shared by the security analyst, some camps of the terrorist fighters could be seen taken over by flood.
While giving opinion on the mass surrender of Boko Haram members recently, Zagazola Makama said in the tweet he shared alongside the photos that the mass surrender of Boko Haram Members may be as a result of the flood that has ravaged their camps in the North Eastern regions of the country.
The security expert also said that the issue of the flooding may have exposed the terrorists to hardship living conditions, hunger, and disease. The security expert also pointed that this may soon be an end of the road for the terrorists.
Check Out The Photos Shared By The Security Experts Below;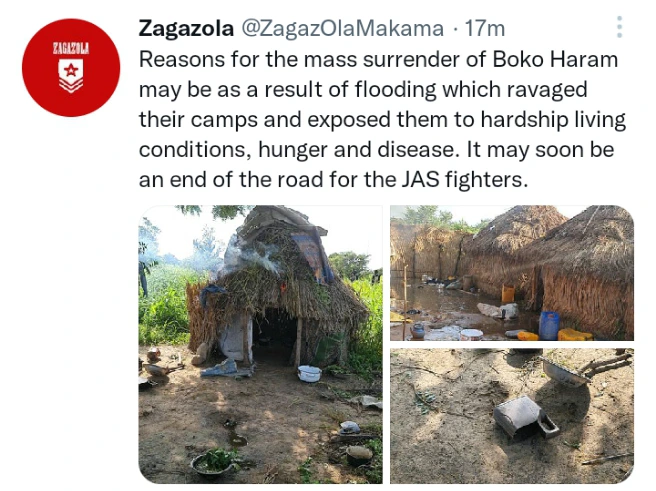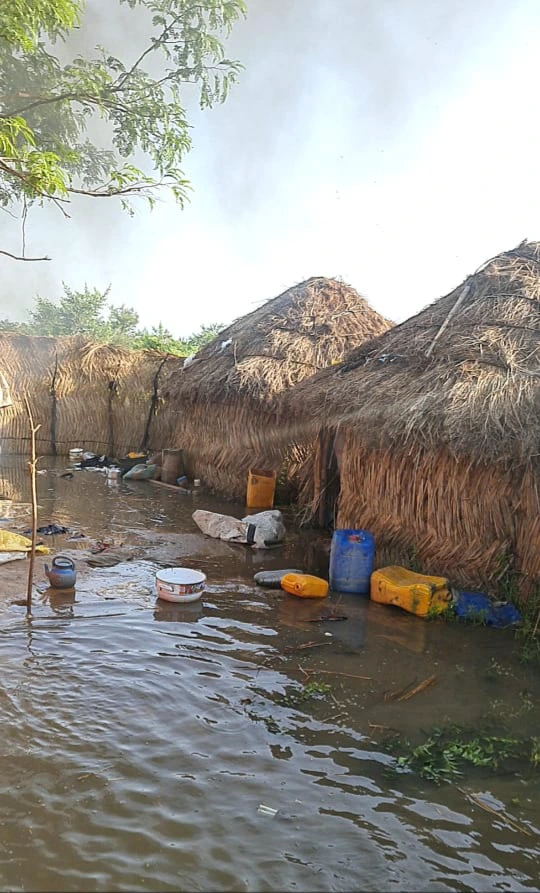 Thanks For Reading , Please Don't Forget To Drop Your Comment Below And Remember To Share, Like And Subscribe by Clicking the bell icon For More Update. Join Our WhatsApp Group Here For For Your Gift Prizes And More Firsthand Update.