Photos: 17 BokoHaram Terrorists Surrender To Troops Of The 151 Task Force Battalion
Photos: 17 BokoHaram Terrorists Surrender To Troops Of The 151 Task Force Battalion
Due to the Renewed Military Onslaughts by gallant troops of Operations Hadin Kai, 17 BokoHaram terrorists including their family members surrendered with their weapons earlier today to troops of 151 Task Force Battalion deployed at Banki-Junction in Bama LGA of Borno State.
According to the Nigerian Army @ Twitter, profiling of the surrendered terrorists is ongoing.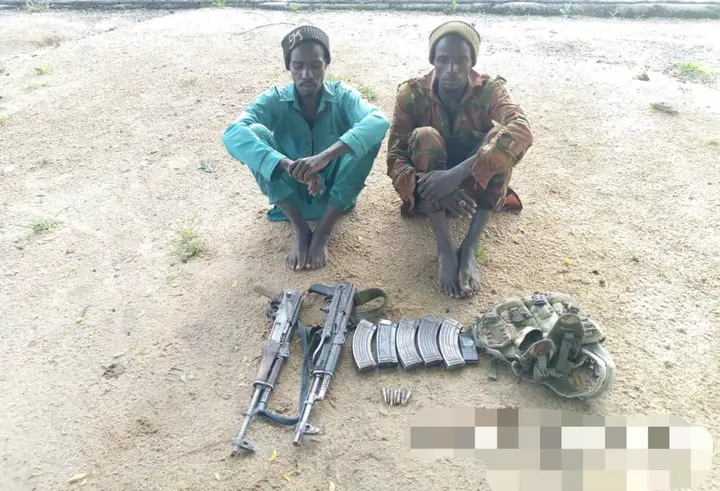 Three other Boko Haram members identified as Mujahedeens Awana Tiye and Bulawa Bulariye surrendered to the troops while an unidentified teenage member of, BokoHaram was found at Mozogo Park.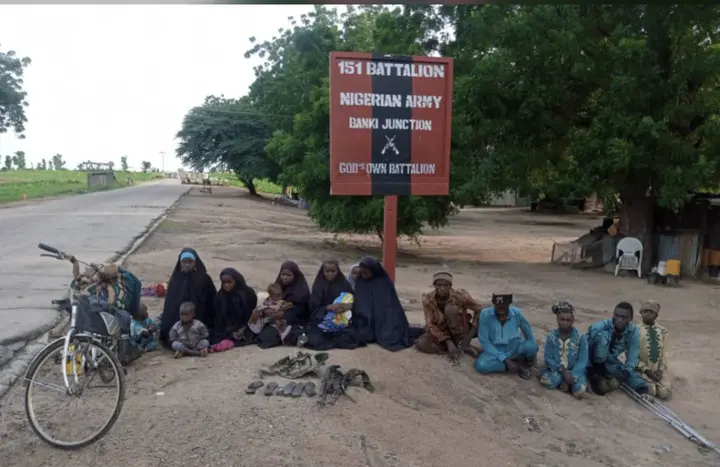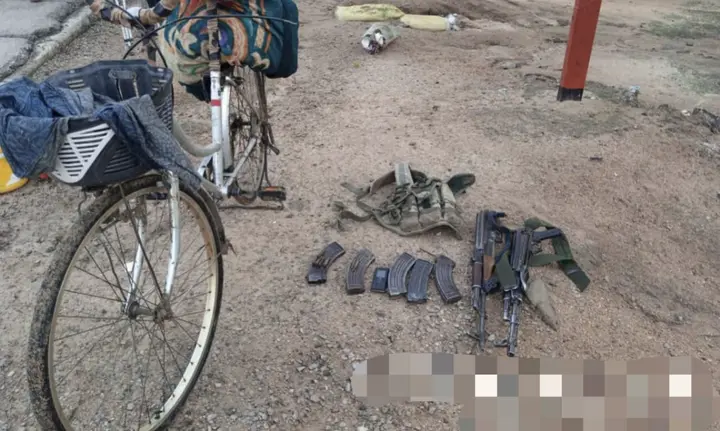 Photo credit: HQ Nigerian Army
As regards this, the Chief of Army Staff, Lt.Gen Farouk Yahaya, has commended the effort of the troops for a job well done. He further assured the country that the necessary steps would be taken in order to ensure that lives and properties are saved.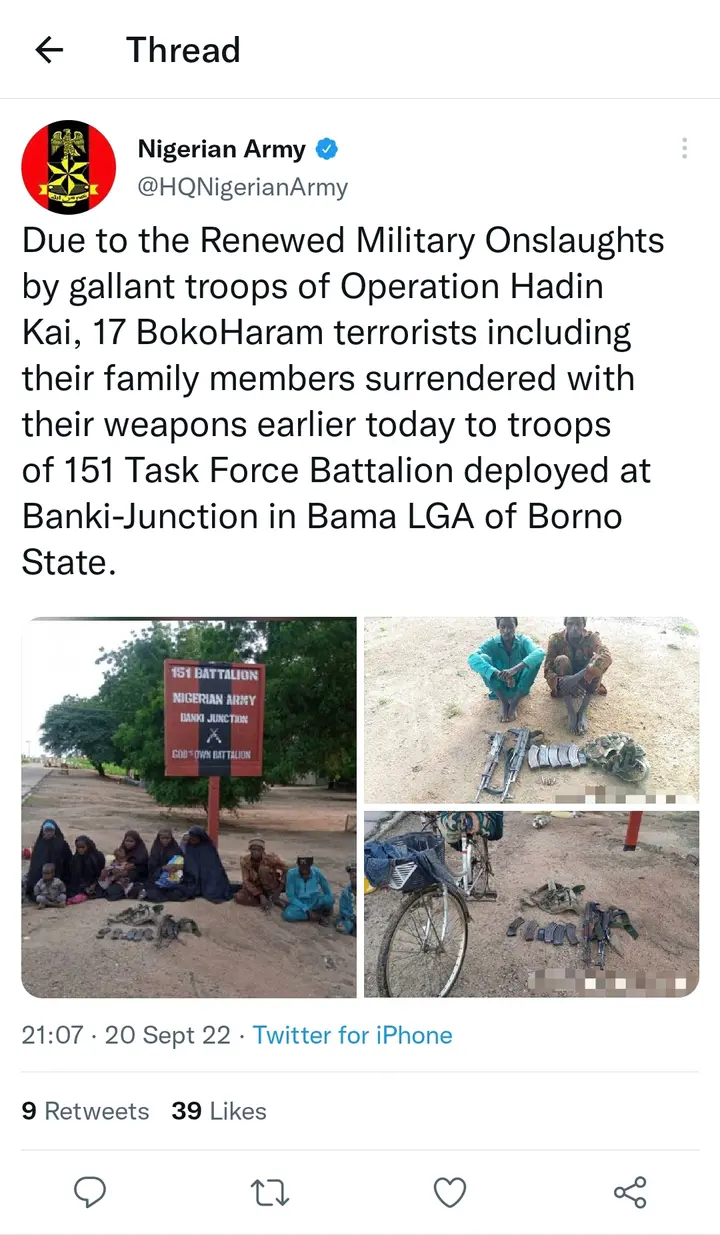 Source: HQ Nigerian Army
Dear esteemed readers, Kindly share your thoughts and opinions concerning this post.