The presidential candidate of the Labour Party, Peter Obi has reacted to the opinion poll conducted by Anap foundation and NOI which gave him the lead over all other presidential candidates ahead of next year's elections.According to the results of the poll, Peter Obi is leading other candidates by 21% of the votes, while candidates of the All Progressive Congress (APC), Asiwaju Bola Ahmed Tinubu and that of the Peoples Democratic Party (PDP), Atiku Abubakar came joint second with 13% of the votes.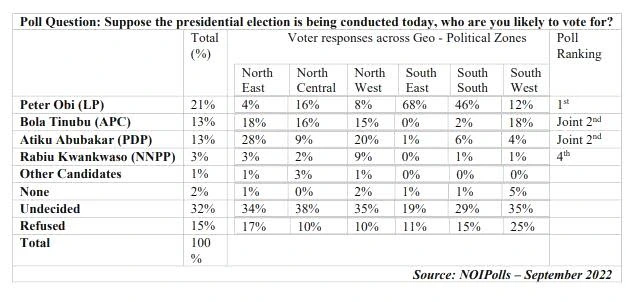 Reacting during an interview with Chude Jideonwo, the LP presidential candidate said,
"for me really, first is to thank those that conducted the poll and appreciate what they are doing. But you know this is not about the issue of polls. I'm appealing to Nigerians that we have no other country except this one. So let's come together and take back our country and run it like every other countries that is doing well or every other countries that is developing. And that is by ensuring that we are united as a nation because we have different sections and ethnicities. That we deal with issues that are confronting us like security, law and order, unemployment and others."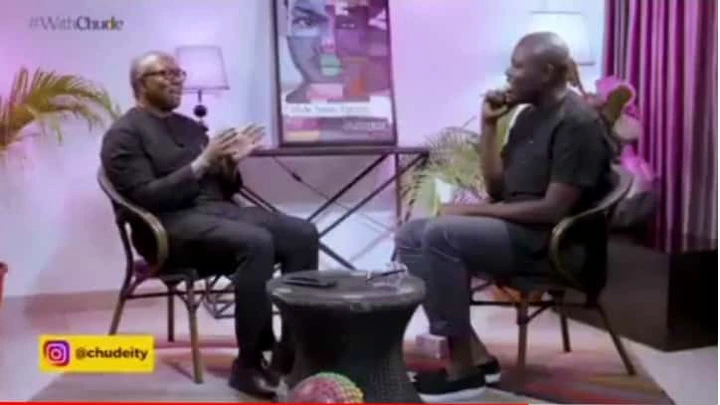 Speaking further, he said the opinion poll is gratifying and encouraging considering the fact that people have downplayed his chances with sentiments like it's just social media noise, he lacks the structure to win among others.
He however said that the most important thing is that they want to continue until the end and ensure they build a new Nigeria that will be based on justice, fairness and that the youths who are yearning for support will have the opportunity to unleash their energy and talents to the world.