PDP: Wike Would Have Had A Chance If Tambuwal Had Not Stepped Down For Atiku — Sani Adamu
PDP: Wike Would Have Had A Chance If Tambuwal Had Not Stepped Down For Atiku — Sani Adamu
Despite weeks after the conclusion of the PDP presidential primary election which produced Atiku Abubakar, as the official candidate, many have continued to debate on the issue with one of its former aspirants, Governor Wike, still being the talk of the town.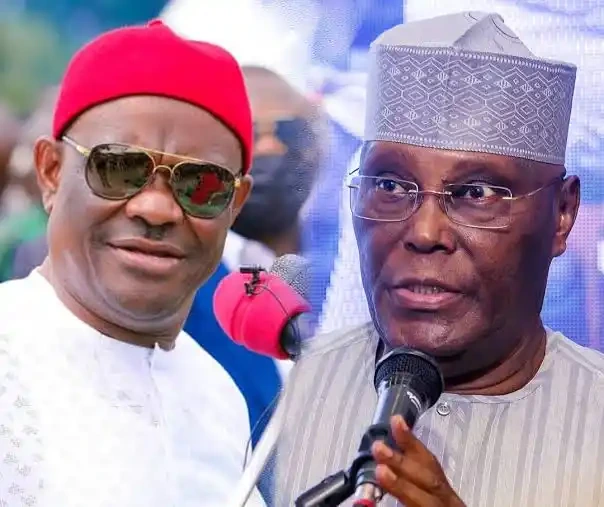 Dr. Sani Adamu, one of Atiku's foremost loyalists, has talked about the outcome of the presidential primaries and how the event would've played out in Wike's favour.
Speaking during a recent interview, Dr. Adamu stated that prior to the elections, the Governor of Rivers State was underestimated but with the outcome of the results, it was quite clear that if Tambuwal had not stepped down at the dying minute for Atiku, the outcome would've been different.
He said: "It was a ferocious battle. People underestimated Governor Wike's capacity. A lot thought it was going to be a run-over for Atiku, but it was clear from the outcome of the result that if Governor Tambuwal had not stepped down for Atiku, certainly it would have been a different ballgame by now, anyway we talk about another time."