PDP Crisis Worsens As Wike Team Pulls Out Of Atiku Campaign Council Due To Ayu's Refusal To Resign
PDP Crisis Worsens As Wike Team Pulls Out Of Atiku Campaign Council Due To Ayu's Refusal To Resign
The Peoples Democratic Party (PDP) crisis has taken a fresh turn as the faction supporting Governor Nyesom Wike of Rivers has increased pressure on Dr. Iyorchia Ayu, the party's national chairman, to leave. In response to the embattled Party chairman's unwillingness to resign, the group adjourned a meeting in Port Harcourt on Tuesday night and rejected their inclusion in the PDP Presidential Campaign (PCO).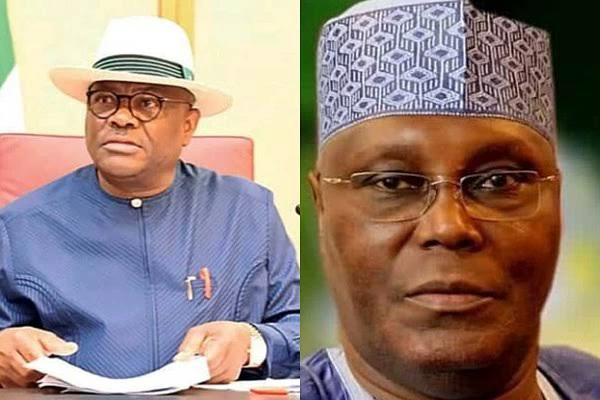 A communique issued at the conclusion of a meeting attended by Wike, his Oyo State counterpart Seyi Makinde, former governors, governorship candidates, and other senior stakeholders stated that Wike and Seyi's position in the campaign council is untenable given Ayu's refusal to resign. This was read by former National Deputy Chairman (South) of the party, Chief Bode George.
According to the resolution, the party chairman must step down so that an acting National chairperson of southern ancestry can take office and guide the party during a campaign. As a result, George read, "we decided not to participate in the council in any form until the resignation of Dr. Iyorchia Ayu.