"My Great Grandfather's Church Of Over 100 Years Old"-Anthony Joshua's Sister Janet Says (Photos)
"My Great Grandfather's Church Of Over 100 Years Old"-Anthony Joshua's Sister Janet Says (Photos)
Prophetess, Evangelist and the sister of former heavyweight boxing champion of the world Anthony Joshua, Janet Joshua just took to her Instagram stories to show netizens that she had not forgotten her roots after she shared a video of her visit to her great grandfather's church in Sagamu, Lagos state.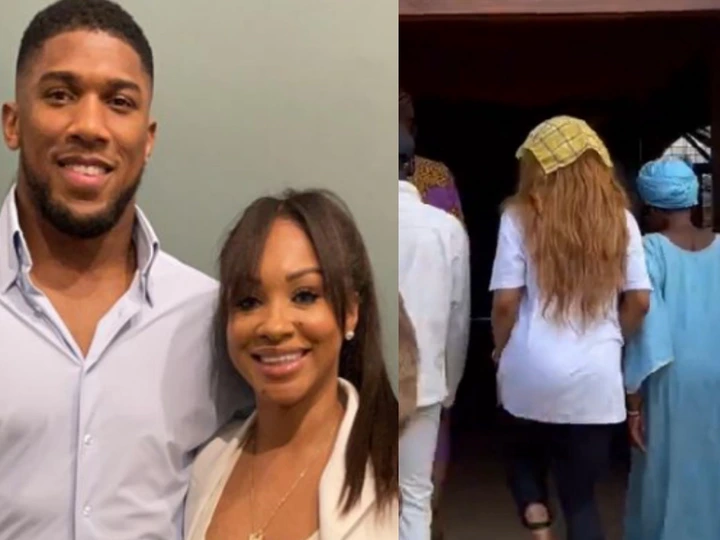 Janet Joshua was obviously excited to be there as she was spotted going about the environs and even took the initiative to pray in the church. Being an evangelist, Janet is quite enthusiastic about what she does whenever she is not making shocking prophesies about what the world at large.
As a matter of fact, just weeks ago, she made a controversial prophesy about an outbreak of a new epidemic which could cause another lock down. Though she was just saying what she feels is revealed to her, some still feel that she needs to keep saying such scary things.
Check Out The Screenshots Of Her Photos Below;