2023: My Family And I Were Threatened Because Of My Comments Against Obi – Chief Dan Ulasi
2023: My Family And I Were Threatened Because Of My Comments Against Obi – Chief Dan Ulasi
In the wake of his decision to launch a series of scathing criticism against the candidacy of Labour Party (LP) presidential flag bearer, Peter Obi, Peoples Democratic Party (PDP) leader in the Southeast, Chief Dan Ulasi has alleged that his life and that of his family were threatened by some unknown persons.
Speaking during an interview on AIT's 'Kaakaki' program some hours ago, Chief Ulasi alleged that apart from the threats received by him and his family, the assailants also wrote a letter to the traditional ruler of his hometown in Owerri, detailing every comment he (Ulasi) has been making against Obi's candidacy in recent times.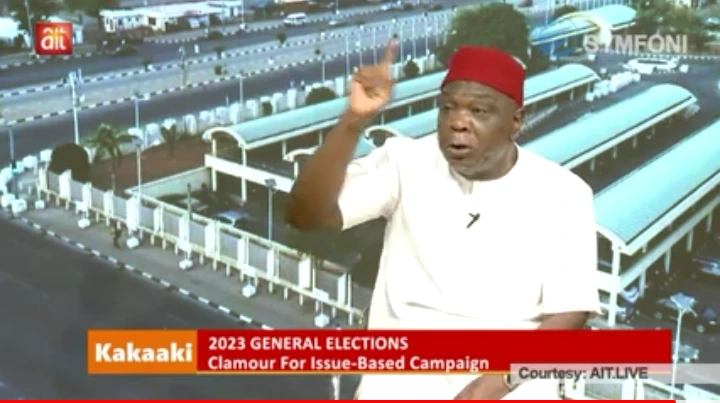 Going further, the PDP chieftain insisted that he had nothing against the former Anambra governor, but was only advising him to do the right thing by coming back home to consult with his people in the Southeastern region in order not allow people portray him as a regional candidate.
Chief Ulasi also disclosed that despite the threats he received, both he and Obi met not long before he began his consultations abroad, adding that the Labour Party candidate had promised to come and see him in Enugu for personal discussions.
"Two weeks ago, some people wrote a horrible letter to my traditional ruler about me because I stated what I thought were honest facts (about Obi). And my joy is that hundreds of Igbos have told me they have read all what I said but that I should have said those things privately. I told them that I would have said those things privately if Peter had come home to consult with his people. I made it clear that consultation is so important because it will ensure that he does not appear to be an Igbo candidate like people are painting him to be.
Obi has more than a 50 percent chance to become Nigeria's president and if he does, he will perform very well. I do not doubt that he will do very well. But for people to be threatening my life and that of my family, is very unfortunate. And he himself has not said a word about it. Recently, we met at a wedding just before he traveled to the United States and he held me. We hugged ourselves for almost about six to seven minutes. He then told me that everything I said was true and that when comes back from his trip he would come to Enugu for us to sit down and discuss," Chief Ulasi said.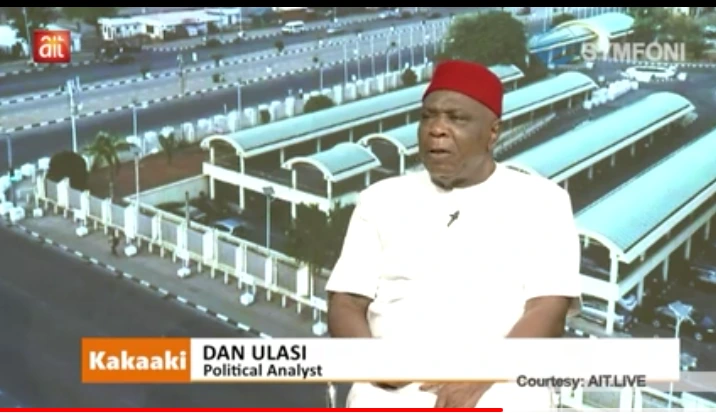 You can watch Chief Dan Ulasi's comments on AIT below:
NOTE: Please forward the video to 13:06 (Thirteen minutes, Six seconds).