The International Leader Of Fulani, Emir Sanusi Holds meeting With UN Assistant Secretary [Photos]
The International Leader Of Fulani, Emir Sanusi Holds meeting With UN Assistant Secretary [Photos]
His Excellency, The Newly elected President Of Tabital pulaagu international, Emir Sanusi was spotted Alongside The Assistant Secretary Of United Nations, Hajiya Amina Mohammed.According to a report, the former traditional ruler paid her a visit in order to discuss on vital issues regarding the success of the Fulani tribe across the world.

Speaking earlier today, Mrs Amina congratulated Sanusi over his new appointment as the New president of Tabital pulaagu international.

She also called on him to practice justice and tranquility among his people in various communities.

It will be recall that Mr Sanusi became the international leader after representatives from 16 African countries, and residents across Europe, Asia, and the United States of America voted him unanimously to be the next President of the Fulani socio-cultural organization. Thank you.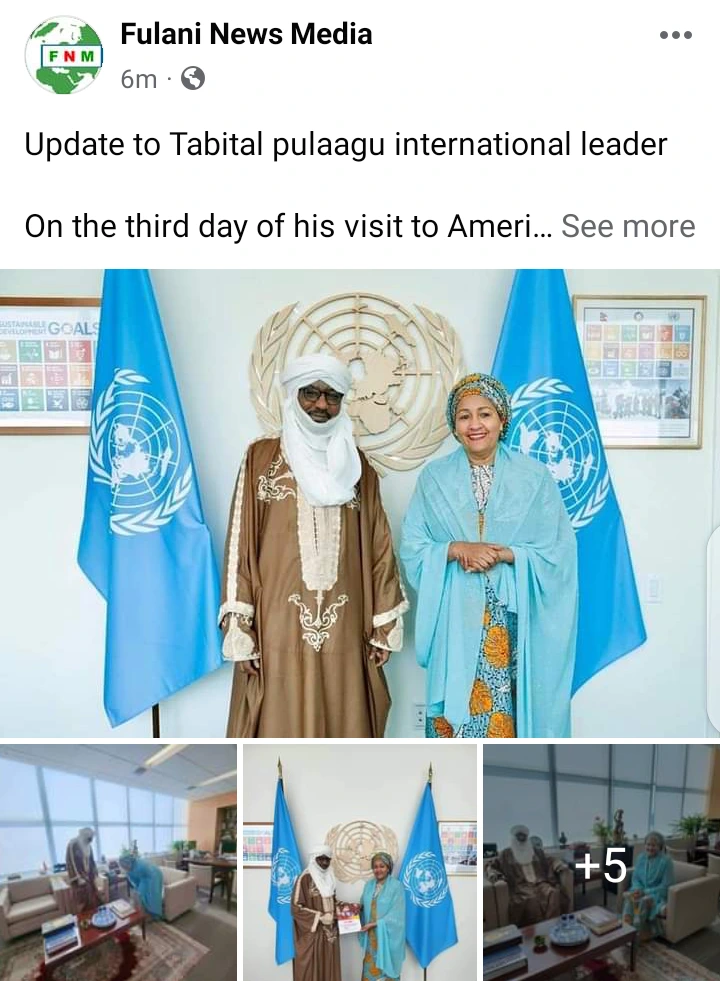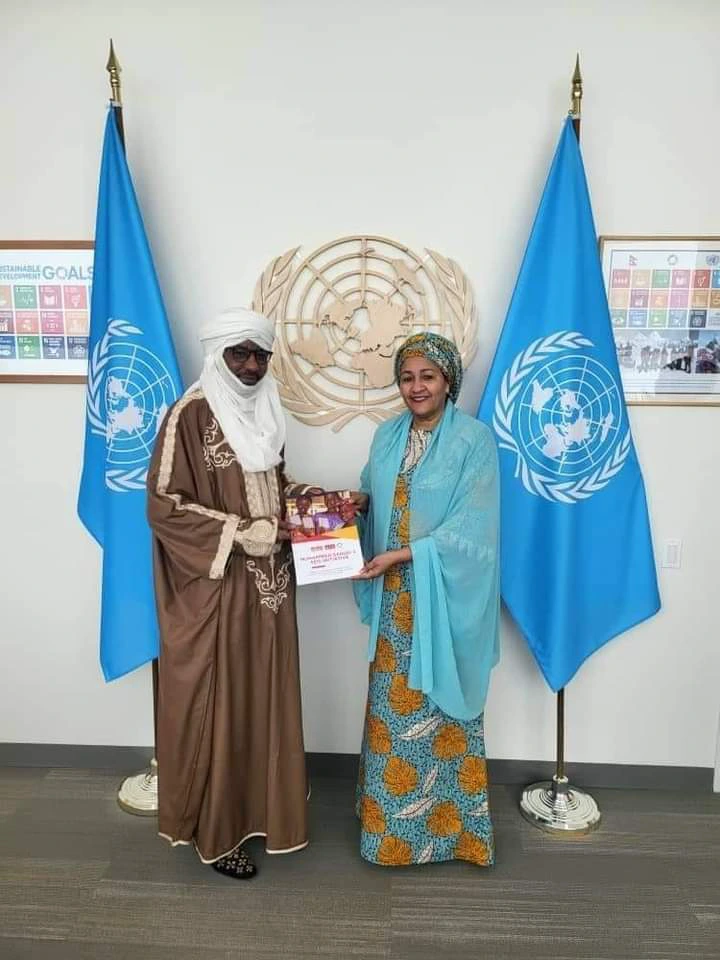 Source: This story was published on the facebook account of the Fulani news media, and other social media platforms.