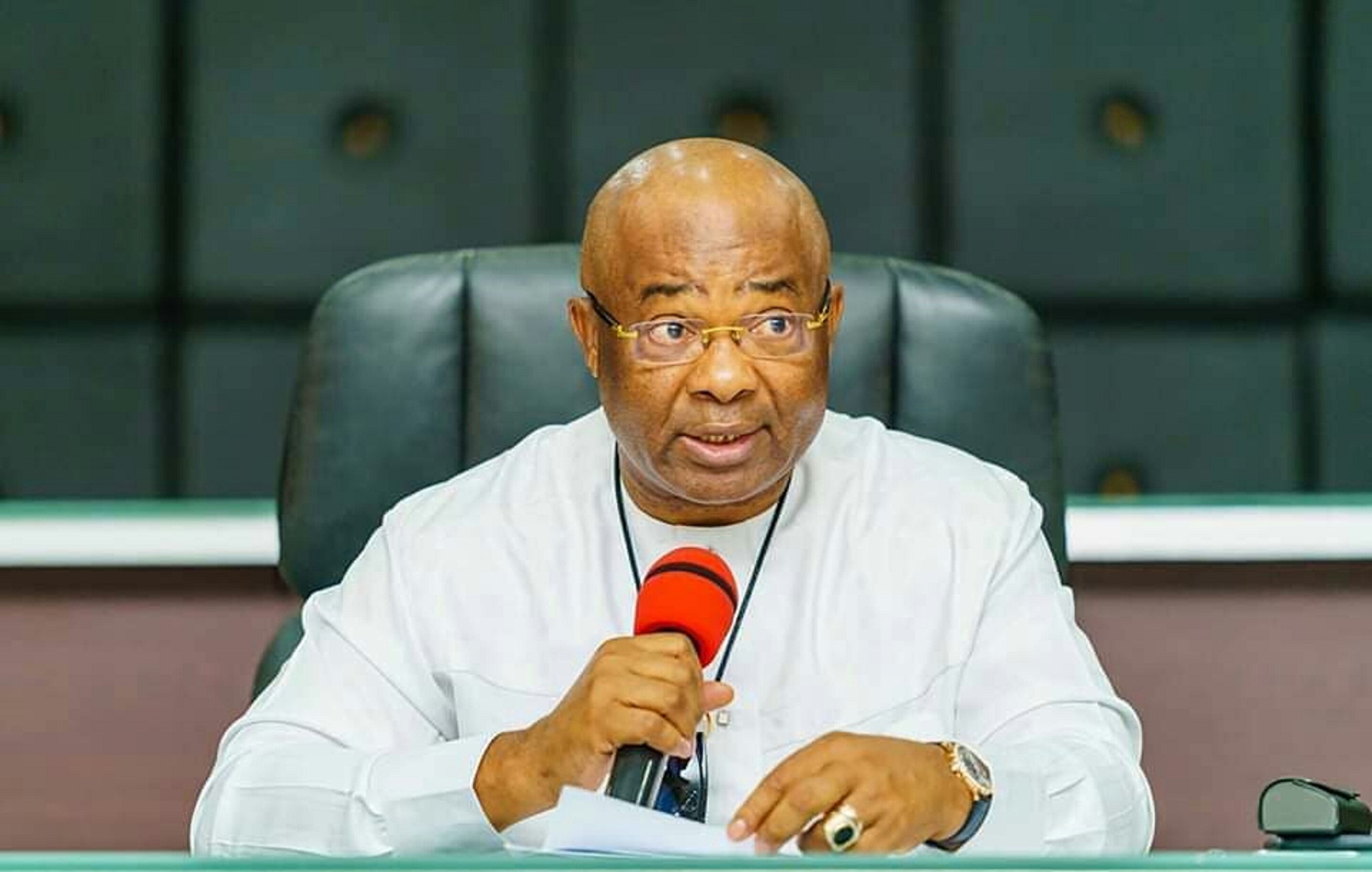 Imo State Governor, Hope Uzodimma, on Wednesday asked residents of Imo State to 'join hands' with the government "in areas such as whistle-blowing".
POLITICS NIGERIA reports that in recent times, the preponderance of insecurity in Imo state has risen to alarming levels, sending most residents into a state of perpetual fear. Its manifestations are seen in wanton killings and destruction of innocent lives and properties.
Governor Uzodimma took to his verified Facebook handle on Wednesday morning to reveal he recently engaged the people of Imo and Nigerians on social media. According to him, several persons made suggestions, proposals and complaints.
A Facebook user, Ebuka Matthew, subsequently asked the governor to 'please extend his work to the people of Ideato North, especially Arondizugo town'. Matthew complained that some parts of Arondizugo, notably Ikpa Ocha, is "a no-go-area", as people are being kidnapped or killed there by criminals.
Uzodimma responded to Matthew, assuring him and other residents of Imo State that authorities "shall cover necessary areas".
"Our security network is robust across the State. While there may be pocket of violence by some criminal elements, the security agencies are doing the best in handling these. However, a collaboration with the security units in your town and LGA would quicken the process. Therefore, I advise that while the Government is handling the issue, let the Communities join hand in areas such as whistle blowing, etc. Also, note that our rural development programs are being rolled out gradually and sooner than later, we shall cover necessary areas. Thank you," Uzodimma said.
The article was originally published on Politics Nigeria.